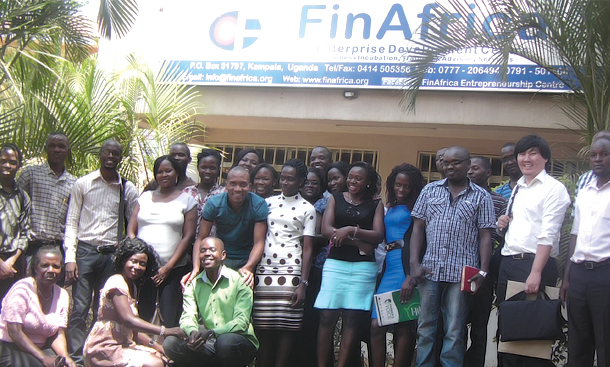 Organized by FinAfrica in Partnership with European Union and Enterprise Uganda, The FinAfrica business challenge was held between 18th Jan 2013 and 1 February at Silver springs hotel. The winners were announced during the entrepreneurship conference at Hotel Africana.
 FinAfrica business challenge at Silver springs hotel (day one)
The whole program was sponsored by the European Union. The programme involved teaching the participants how to write comprehensive business plans.
 
The next stage was the peer to peer consultations and Consultants from the MUBS and traidlinks. The last stage was the presentations of the business plans to the panel of judges who later came up with the winners after compilation of analysis results from each judge.
 
The grand prize winner was Girl's power initiative: Ayaorwoth Best who walked away with a cheque worth one million and free incubation, mentorship from FinAfrica and Traidlinks. First runner up was Travel Dealers: Gabriel Olowo Second runner was Car steam wash: Dunstan Kigenyi. Third runner up was Godstat Farm: Mugenyi George.